Here at MNGI Digestive Health, we are caring people caring for people, where we foster a positive work environment that empowers our dedicated healthcare professionals to encourage and facilitate continued improvement in patient care practices. MNGI Digestive Health received proof that its employees and physicians love what they do - Their feedback has placed the company on the Star Tribune's list of Top Workplaces for five years in a row.
View Current Opportunities and Apply Online
MNGI's Team Promise
We recognize every member of our team as a caregiver. We acknowledge that we each individually and collectively contribute to our patients' care experiences, and therefore their healing. We promote a Culture of Caring for our patients and each other.
To support our Culture of Caring we:
Embrace open communication, mutual acceptance, trust, respect, empathy and a commitment to personal and professional growth.
Value diversity, accountability, problem-solving, collaboration, and contribution.
"I like to describe my job as a "breath of fresh air."  I love meeting and greeting patients—that's my favorite part of the job. Unlike my previous job, I was told to be unscripted at this one—so I can be me! The benefits are amazing. The management is approachable and professional. I can't say enough nice things about this "work family!" - Jodie, Registrar
Our Commitment to you
To be the best gastroenterology practice requires that we hire skilled, dedicated employees who are committed to providing high quality patient care. We want to attract and retain the best possible candidates for all open positions!
"In my almost 20 years in healthcare, I have never worked for an organization that has provided a more wonderful support system for their employees.  MNGI is committed to helping each employee succeed personally and professionally.  MNGI has given me multiple opportunities for continuing education, leadership opportunities, as well as opportunities to grow professionally within the company.  MNGI has given me the tools to be successful and encourages and values my suggestions.   I truly enjoy my career at MNGI. Each day when I leave, I feel good about my day because my coworkers make a difference in my life and the patient's lives that we help as well." –Lindsey, Scheduling Assistant Manager
At MNGI Digestive Health, we offer competitive salaries and benefits, designed to meet the needs of our employees and their families. Employees are eligible to participate in medical and dental plans, purchase life insurance, receive professional development reimbursement and much more.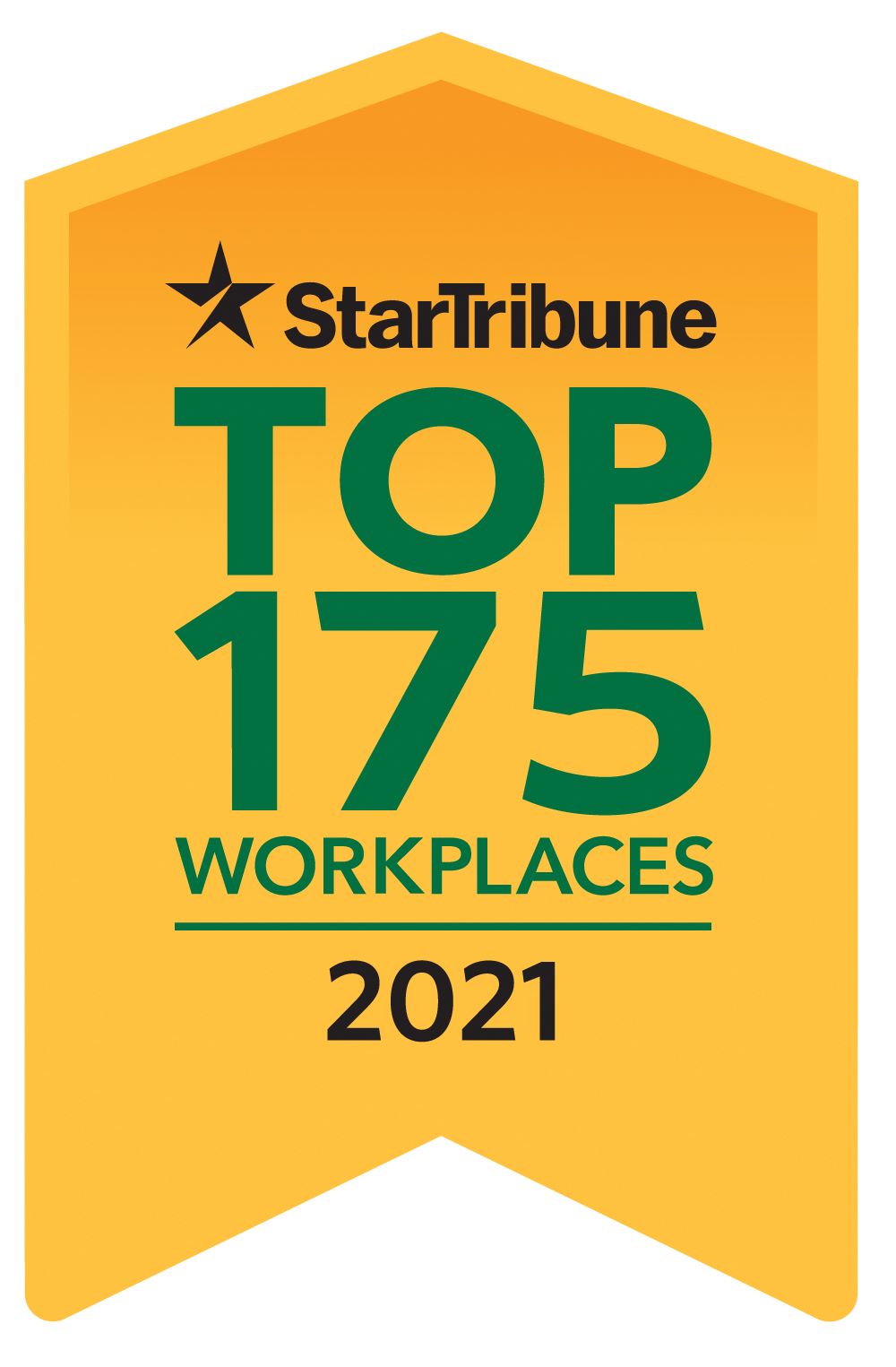 Thank you to our employees and physicians for making our organization a Top Workplace in Minnesota! We are caring people caring for people and we are committed to providing patients with the best in patient care, as well as providing a rewarding workplace. Our employees and physicians love what they do and it's their feedback to an independent research firm that has placed the company on the Star Tribune's list of Top Workplaces in Minnesota. MNGI has been named a Top Workplace every year that the organization has been a participant. Their commitment to both our patients and to each other ensures that we continue to receive these honors and that we are recognized as a national leader in gastroenterology care.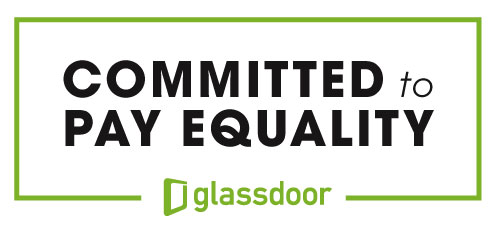 MNGI Digestive Health's compensation program is designed to attract, retain and motivate highly talented and dedicated caregivers to support our mission. Pay equality is an important issue for employees, candidates and employers.
MNGI Digestive Health has signed the Equal Pay Pledge and is committed to actions to close wage gaps and be part of the solution. We review compensation for all positions on an ongoing basis to ensure equal pay for equal work and experience.

MNGI Digestive Health understands the importance of investing in our employees' health and wellness to create a positive and engaging culture that focuses on celebrating and improving the quality of life for all employees. In 2019, MNGI was recognized as a Wellness by Design Award winner.
Wellness by Design is a bi-annual award program that recognizes employers with successful health promotion efforts through creative and effective wellness initiatives. Wellness by Design Awards are presented to Hennepin County employers that demonstrate accomplishments in management support, wellness infrastructure, communication and programming directed at improving employee health.
"When I was originally researching MNGI Digestive Health before I was hired, I was blown away by all of the workplace awards and recognition they received! It was apparent that they were dedicated to making their company the best it can be for their patients and their employees all over the Twin Cities." -Lauren Arant, Digital Marketing Strategist