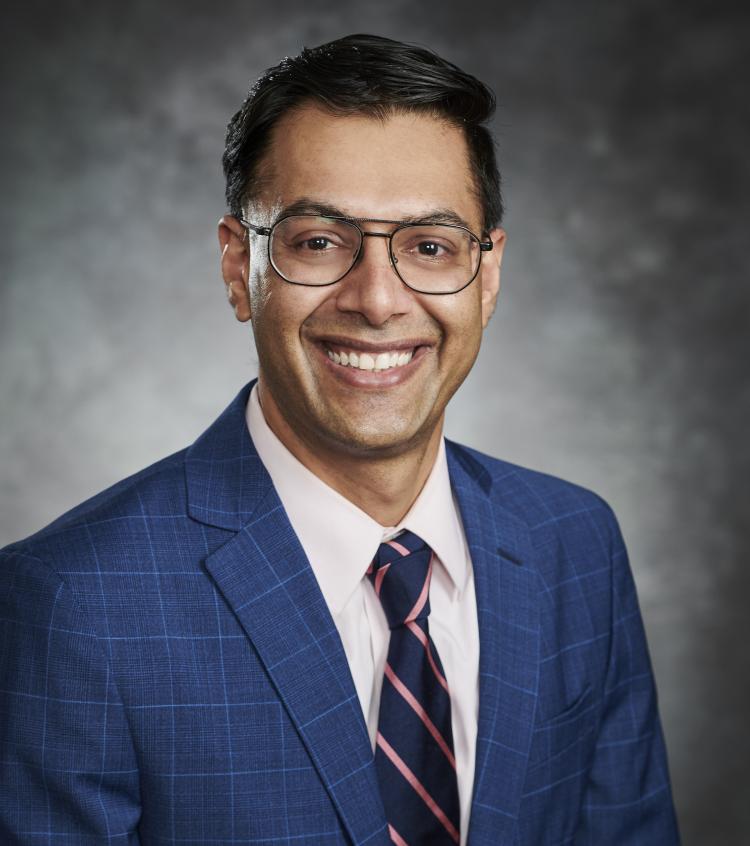 Sajan Nagpal, MD
Gastroenterologist
Experience
Dr. Nagpal joined MNGI in 2022 after spending 3 years at the University of Chicago where he served as the Director of the Pancreas clinic and was an Assistant Professor of Medicine. His clinical and research interests include acute and chronic pancreatitis, pancreatic cysts, and autoimmune pancreatitis and he collaborates closely with interventional endoscopists in the care of patients with pancreatic disease.
Special Interests
Medical Pancreatology
General Gastroenterology
Board Certifications
Internal Medicine
Gastroenterology
Education and Training
Medical School : All India Institute of Medical Sciences (AIIMS)
Internal Medicine Residency : Cleveland Clinic, Cleveland, OH
Gastroenterology and Hepatology Fellowship: Mayo Clinic, Rochester, MN
Personal Interests
Outside of work, he likes to spend time exploring the outdoors and traveling with his family.